Complete Insurance Coverage in Fairview Heights IL!
When it comes to your possessions and assets, the most valuable ones should be protected. If you are a business owner, homeowner or have a car; call Full Circle Insurance today for a free quote and speak with an agent about our wide range of insurance policies. Those in the Fairview Heights, IL area know that when it comes to being protected, nobody does it quite like us.
Ask us about a vast range of commercial insurance policies that we offer. We'll help you protect all parts of your business. From full coverage and liability insurance to protection from worker's comp claims. If you own your own business, you depend on things running smoothly. Our coverage options protect your livelihood should something ever go wrong. Also, we offer job-specific plans for the trucking and transportation industries.
Our Insurance Coverage in Fairview Heights IL
However, we don't just provide commercial insurance. Talk with us about the other policy options you have. Life insurance, homeowners insurance, and auto insurance plans protect you wherever you go. We have a range of options for you to choose from trusted providers like Hartford, Nationwide, and Travelers. We know you have unique needs and have many choices to accommodate them.

What Full Circle Insurance specializes in:
Trucking Insurance
Transportation Insurance
Bobtail Insurance
Commercial Insurance
Life Insurance
Fleet Insurance
Auto Insurance
Tavern Insurance
DRAM Insurance
Retail Business Insurance
Umbrella Policies
Homeowners Insurance
Condo Insurance
Property Insurance 
Auto Insurance Policy Coverage Fairview Heights IL

The best thing protecting your brand-new car purchase is the proper auto insurance coverage. Protect yourself from medical costs and vehicular damage in the case of an accident with our bodily injury liability coverage. Full Circle Insurance wants to make sure that your asset is properly protected in the case of an accident and provide financial support when you need it most. 
Click here
 for information about our auto insurance policy coverage.
Homeowners Insurance Policy Coverage Fairview Heights IL
Your home is most likely your most valuable asset and should be treated as such. We offer various policies designed to provide coverage for all aspects of your home, including flood damage and liability insurance. Full Circle Insurance provides lower rates because we want to encourage our customers to select multiple policies to ensure you are completely protected. 
Click here
 for tips on keeping your insurance rates low.
Life Insurance Policy Coverage Fairview Heights IL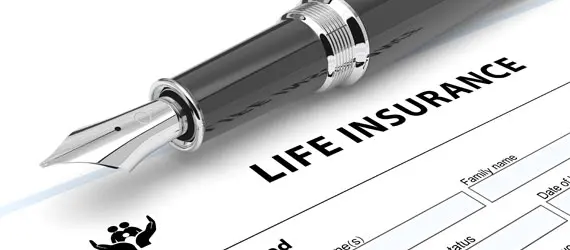 Life insurance is a great reassurance to make sure that your family and loved ones are taken care of after your life. Nobody likes to talk about death, but if it happens – would they be covered? We offer a wide range of options including universal life insurance, permanent insurance, and term insurance. Call us today for a free quote and information to help you select the best coverage for your needs.
Click here
 to learn about our different life insurance policy coverage options.
Trucking and Transportation Insurance Policy Coverage Fairview Heights IL
Trucking and transportation cover over 2.9 billion miles per year. That is a lot of people driving and cargo being transported. Full Circle Insurance understands the importance of this industry and the importance of being properly protected. We offer great packages to keep you protected from fire damage and theft, two of the more popular coverage plans, and even specialty insurance such as freight broker insurance. Click here to learn more about our trucking and transportation insurance coverage.

Speak with an agent about the right coverage for you and get a free quote!